[Top - Left to Right] Aram Festekjian, Shrume Zuo, Ryan Scott, Julian Rodriguez, Aanya Arora, Amy Liu, Juhi Nagpal | [Bottom - Left to Right] Haoying Zhang, Isabel Lee, Elaine Jia, Nooriyah Gulamhusein, Samuel Choi, Nicole Lee, Kevin Du | [Not Pictured] Natcha Pakdeekitcharoen
Rachel Rosenkrantz

Host
Rachel Rosenkrantz is a master luthier based in Providence, who designs and handcrafts unique stringed instruments. She has also worked for years as a furniture maker and as an industrial designer in the innovation departments of major companies. In the field of lighting, she was instrumental in developing color-changing technology, which is in great use today.
Born and raised in Montfermeil, France, Rosenkrantz studied design at ESAG-Penninghen and at RISD, where she was exposed to both fine art and applied art. Rosenkrantz's work has been exhibited in Paris at Le Carrousel du Louvre and Le Musée d'art Contemporain du Palais de Tokyo and in Seoul, Korea at the Hangaram Museum of Modern Art. She has presented gallery talks at The Metropolitan Museum of Art and run symposiums, panel discussions and workshops at Parsons and the Worcester Polytechnic Institute, among others. Her work has been featured in Anthony Bourdain's
Raw Craft
as well as Autodesk's
Design Mind
.
As with her music and design, Rosenkrantz uses luthiery to combine the traditional and the new, exploring new techniques while bringing a unique perspective to a traditional idiom with a strong focus on sustainability and, in particular, biomaterials.
︎
rrosenkr@risd.edu
Aanya Arora
Co-President and Design & Marketing Team Lead
BArch 2024 | Architecture

Aanya is a 5th year architecture student and is the Co-President TEDxRISD as well as the lead of the Design and Marketing team. She is passionate about human-centered design and believes that great design is born at the intersection of different disciplines. She is interested in retail, experiential and experience design.
︎
aarora@risd.edu
︎
@aanyaarora
Juhi Nagpal
Co-President and Curation Lead
BFA 2025 | Film, Animation and VideoArchitecture
Juhi Nagpal is an artist, animator, filmmaker currently in her third year at the Rhode Island School of Design. Her passion in life is to tell stories through the versatile medium of film by combining different media, textures, and processes.
︎
jnagpal@risd.edu
︎
@juhinagpal5
Elaine Jia
Operations Team
BFA 2025 | Illustration

Hiii! I am Elaine. She insists that TED is cross-border and conducts in-depth exchanges with people from all walks of life. She joined TED to work on integrating art into all areas of speech and storytelling.
︎
yliu24@risd.edu
︎
@elainejia100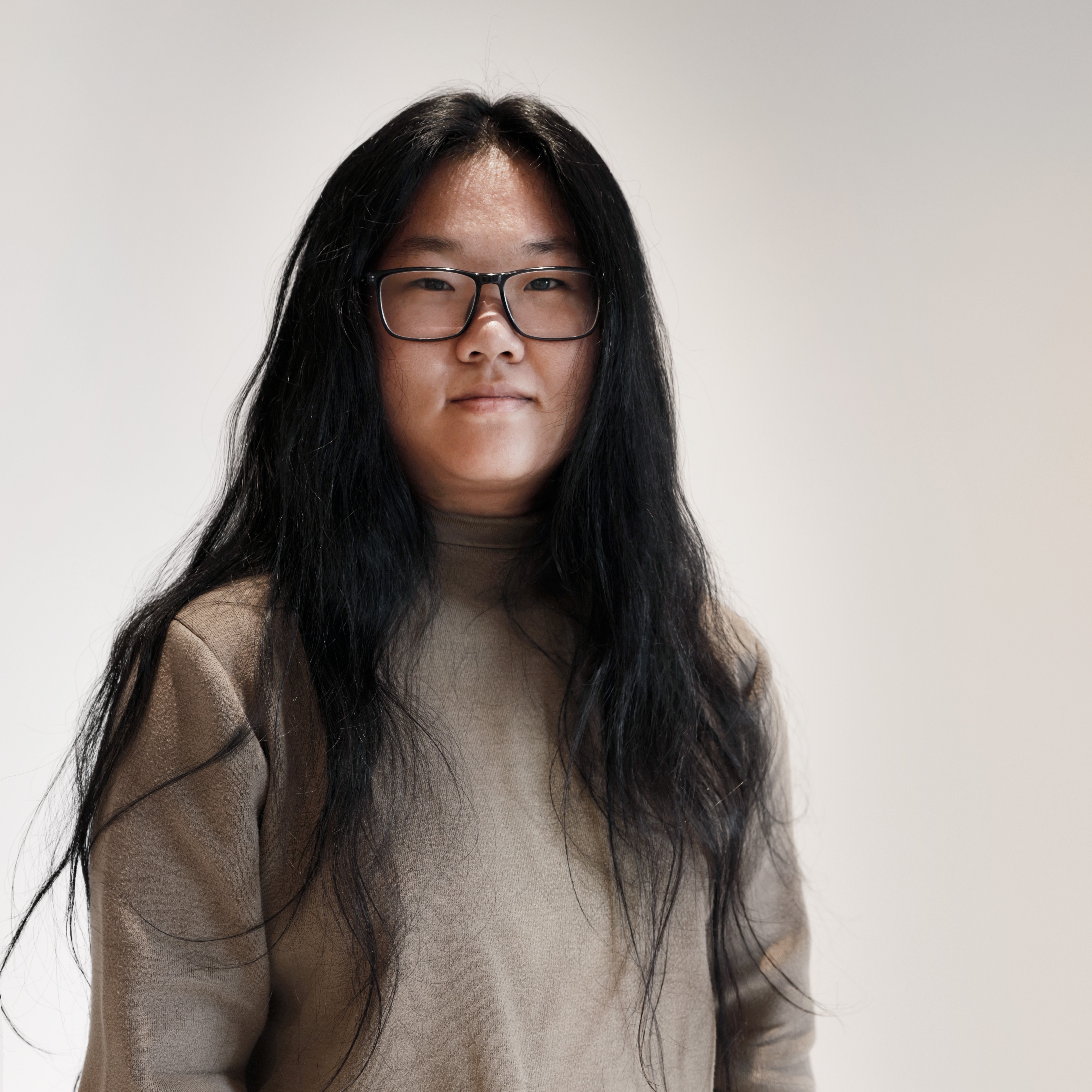 Haoying Zhang
Operations Team
BFA 2024 | Furniture Design

Haoying is an artist and furniture designer who is interested in human mobility. She explores and expresses the nomadic identity through utility objects and the production and supplying chain through which they are created.
︎
hzhang13@risd.edu
︎
@ haoying_zzz
Kevin Du
Operations Team
BFA 2025 | Photography

Kevin is a photographer and filmmaker currently in his third year at Rhode Island School of Design. He utilizes the macro lens to explore unseen worlds and perspective in nature. He is also interested in capturing the sacredness of the natural environment and how people interact and situate in different spaces. He is excited to join the TEDxRISD team for the first time this year!
︎
hdu02@risd.edu
︎
@dudu_9383
Ryan Scott
Operations Team
BFA 2026 | Graphic Design

Ryan is a Graphic Design student here at RISD and I'm very excited work with this wonderful team here at TEDxRISD. Ryan has volunteered for the first ever event last year and really enjoyed it so I hope this year's event will be even better. He is from Maryland and likes watching old movies, listening to indie and alternative rock music, and have an embarrassing collection of bobbleheads somewhere in his basement collecting dust.
︎
rscott@risd.edu
︎
@ ryscoot
Julian Rodriguez
Curation Team
BFA 2026 | Furniture

Hi, I'm Julian Rodriguez! I'm probably rewatching a Wes Anderson movie whenever I get time off from my Furn (furniture) studies. Otherwise, I'm making tea.
︎
jrodri03@risd.edu
︎
@julian_rodzz
Nooriyah Gulamhusein
Curation Team
BFA 2024 | Interior Architecture

As a senior pursuing a degree in Interior Architecture, Nooriyah is deeply passionate about the interdisciplinary nature of both art and architecture, leveraging their unique strengths to create dynamic and experiential spaces in her work.
︎
ngulamhu@risd.edu
︎
@ nooriyahf
g
Samuel Choi
Curation Team
MARCH 2026 | Architecture

Samuel is a 1st-year graduate student in Architecture and a member of the Curations Team at TEDxRISD. Originally from South Korea, he attended the University of Toronto for my undergraduate studies, focusing on a discipline of both architecture and visual studies.
︎
jchoi18@risd.edu
︎
@samchoi_
Amy Liu
Marketing Team
BFA 2024 | Interior Architecture

Amy is a senior in Interior Architecture at RISD! She is excited to join TEDxRISD's marketing team this year and also getting to work with an array of professionals and student bodies. In her spare time, she's interested in photography, traveling, tennis, and latte art.
︎
jliu12@risd.edu
︎
@ amyadudu
Aram Festekjian
Marketing Team
MID 2025 | Industrial Design

Aram is interested in the intersection of technology, user-experience, and branding. Originally from Boston, he is pursuing a Master's Degree in Industrial & Product Design at RISD while studying Entrepreneurship & Innovation Management at Brown.
︎
afestekj@risd.edu
︎
@aram_festekjian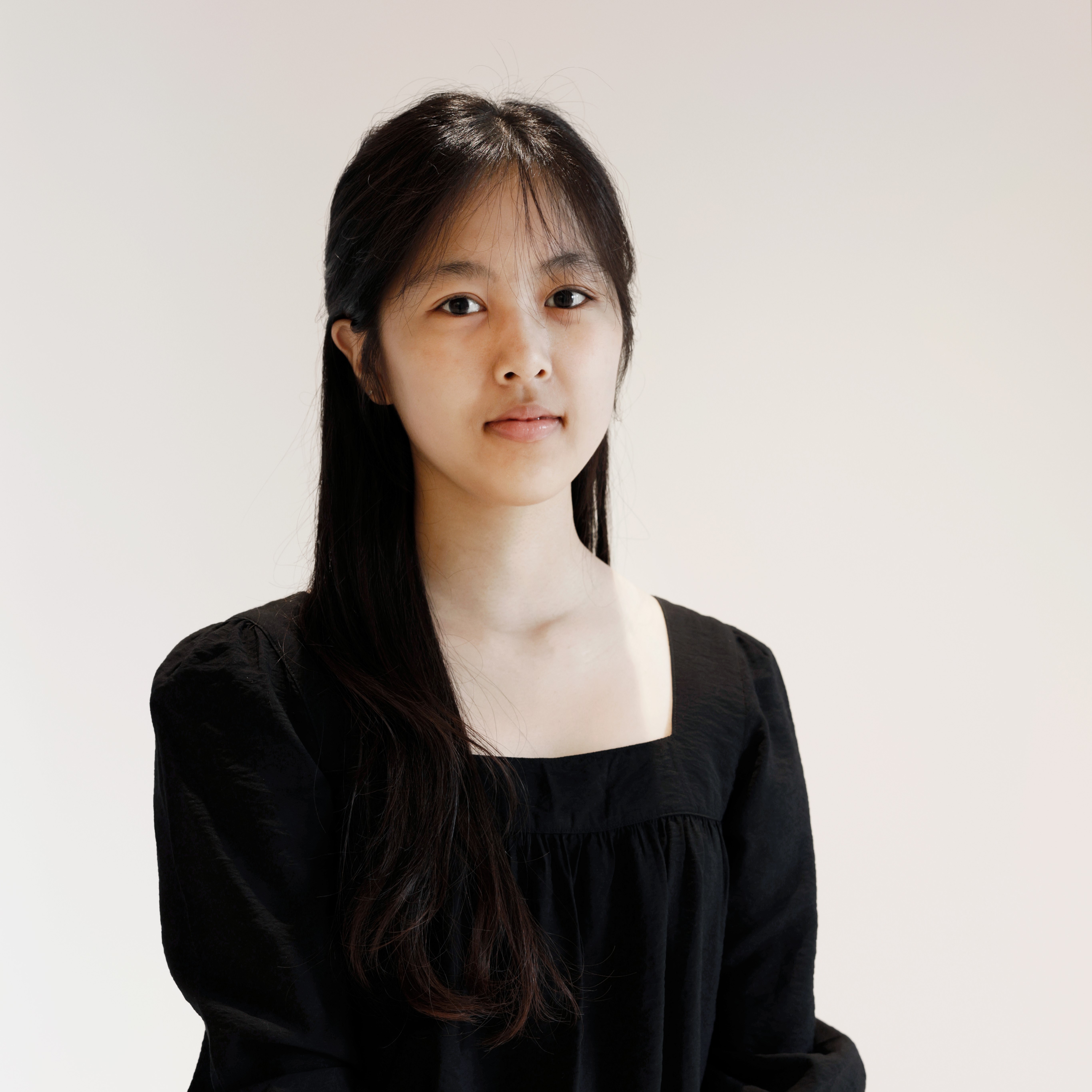 Isabel Lee
Marketing Team
BFA 2025 | Graphic Design

Isabel is a junior in Graphic Design at Rhode Island School of Design. She is a designer exploring her interests in UX/UI and branding design. A fun fact is that she has a twin sister and that this is her first year as a part of the tedxrisd community! She is happy to be a part of the team and looks forward to the work we can create!
︎
ilee03@risd.edu
︎
@isabel_twin2
Natcha Pakdeekitcharoen
Marketing Team
BFA 2024 | Graphic Design

Natcha is a graphic designer from Bangkok Thailand. She is passionate about bringing people together, making things beautiful and traveling.
︎
npakdeek@risd.edu
︎
@ kaimookk.k
Nicole Lee
Marketing Team
BFA 2024 | Graphic Design

Nicole is a senior studying Graphic Design at the Rhode Island School of Design with a passion for creating worlds of visual identities and solving design problems along the way with engaging solutions.
︎
nlee05@risd.edu
︎
@nicole.nlee
Shrume Zuo
Marketing Team
BFA 2026 | Industrial Design

Shrume is a Industrial designer that loves graphic design. He interested in games, films, and rock music.
︎
szuo@risd.edu
︎
@shrumezuo